Hello,
I am delighted you took time out of your day to learn more about our outpatient mental health facility, our dedicated staff, and the full array of services we offer. PsyGenics provides individualized plans for consumers while working with families and their community to ensure a positive experience for all involved. We are committed to excellence, and our primary goal is to ensure consumers and their loved ones feel heard and adequately supported as they move through each stage of life.
What cannot be readily ascertained by browsing through our website is the compassion and understanding our talented staff hold for all our consumers, and how each member of the PsyGenics Team is willing to go above and beyond for those they work with daily. The staff at PsyGenics has a true passion and deep commitment for the work we do, and all care deeply for the population we serve. I am humbled to be part of this team.
We look forward to helping you or a loved one find the right path to a brighter future.
Darlene Vasi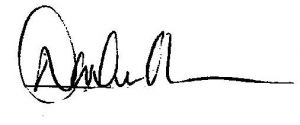 Chief Executive Officer